step 1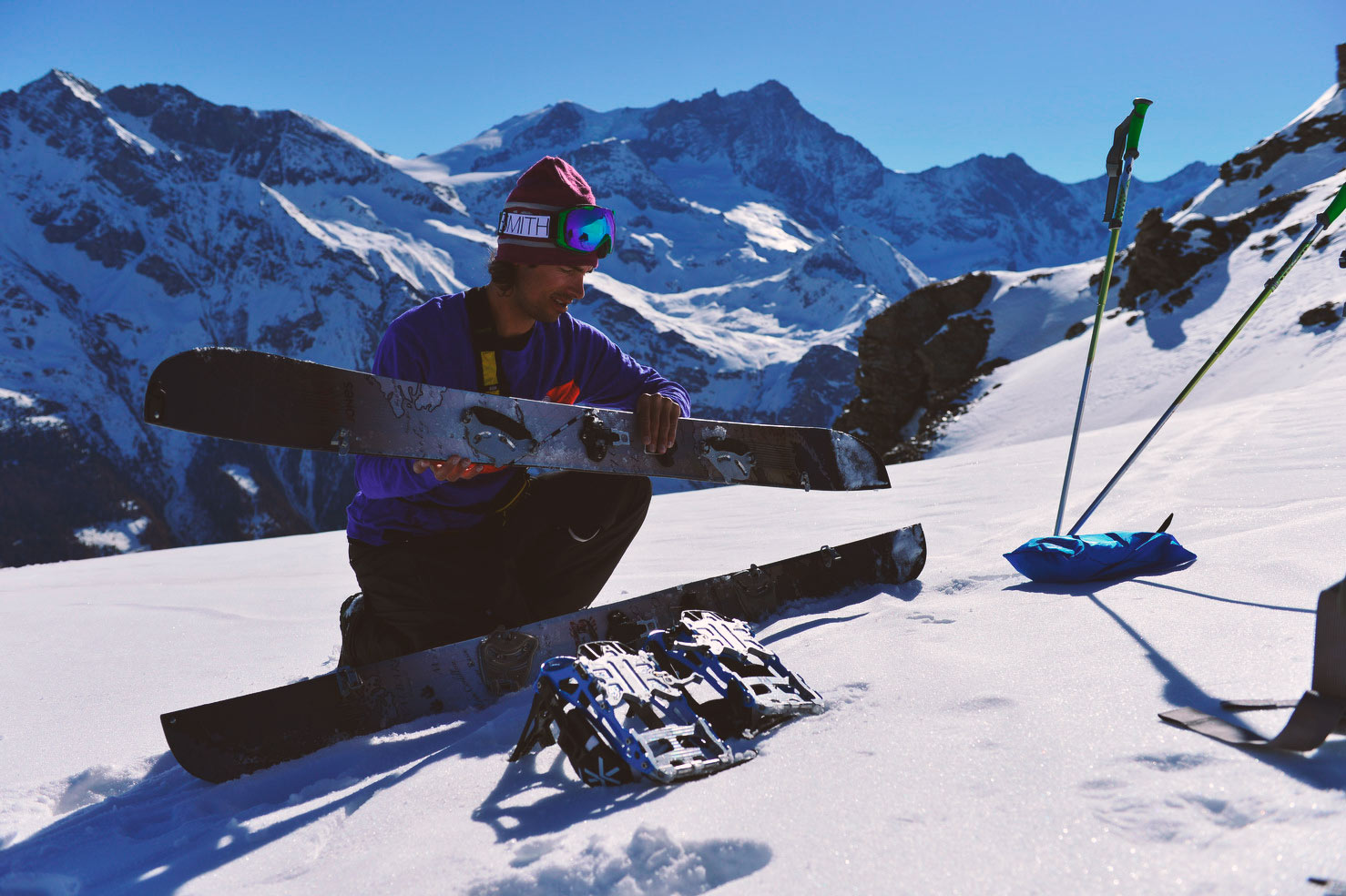 First, secure your stuff so, that you cannot lose anything! Be aware that it can slide down or blow away by the wind. When it is a steep slope, you can dig a platform/hole as a depot. After that connect your telescopic poles.
step 2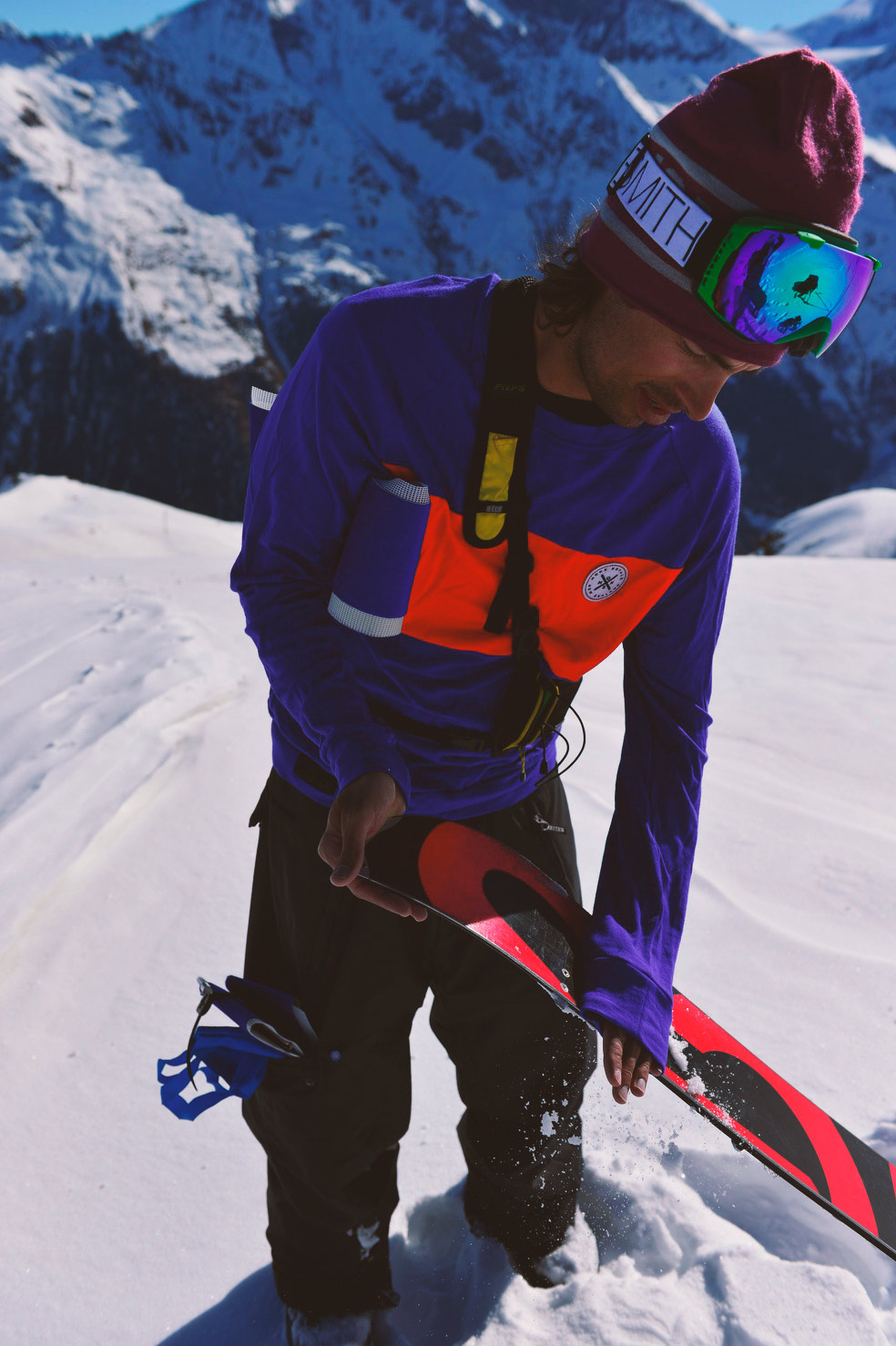 Sweep or scrape the snow, grass or dirt off the board; you can get in troubles if your skins lose cohesion with the board, which can be very annoying or even dangerous in some cases.
step 3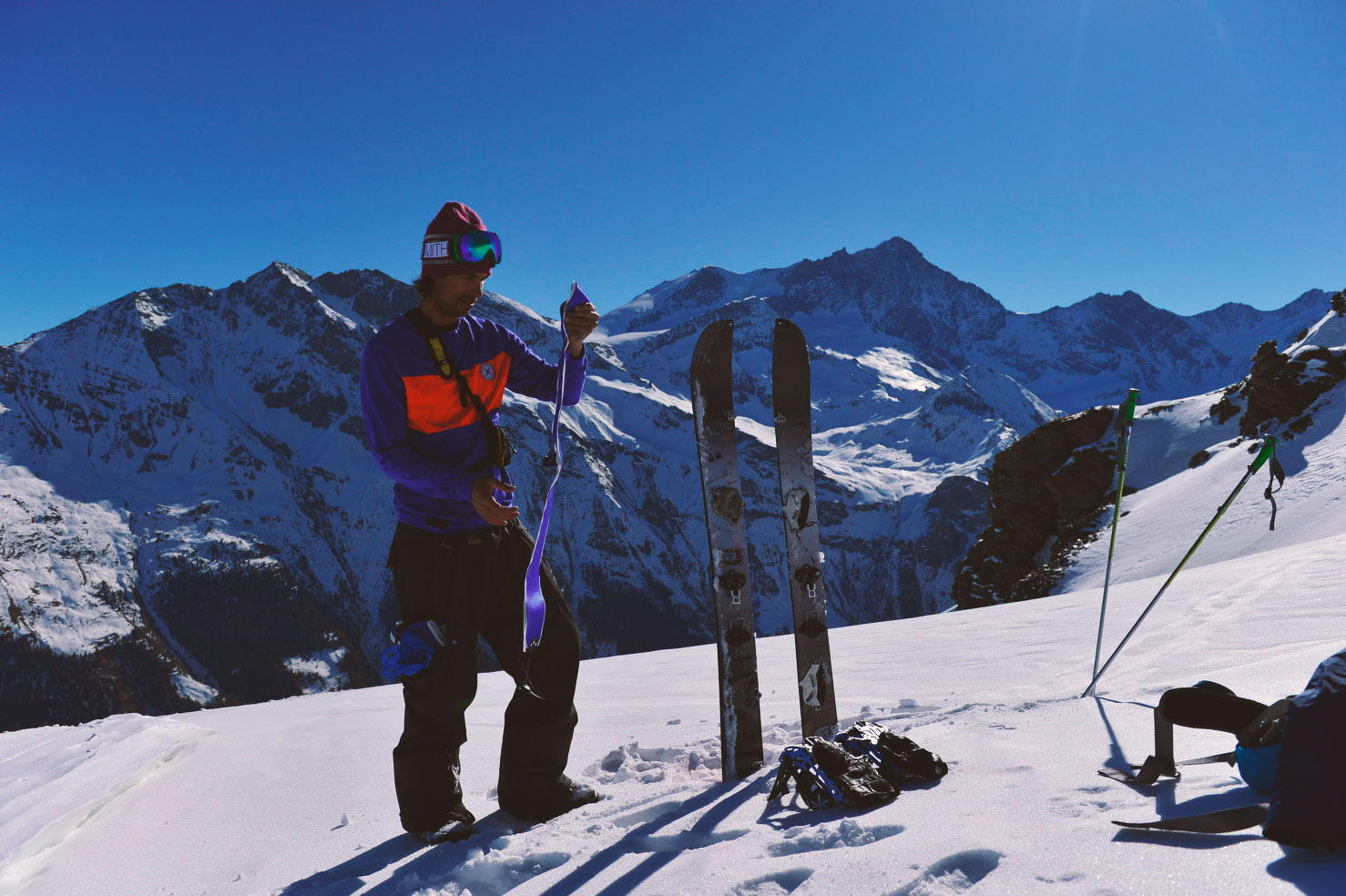 Put your ski's firmly with the tail in the snow. Grab your skins out of your backpack or jacket when it's very cold or when they are wet. The glue can be too sticky when your skins are too cold, in some cases you need two people to separate them.
step 4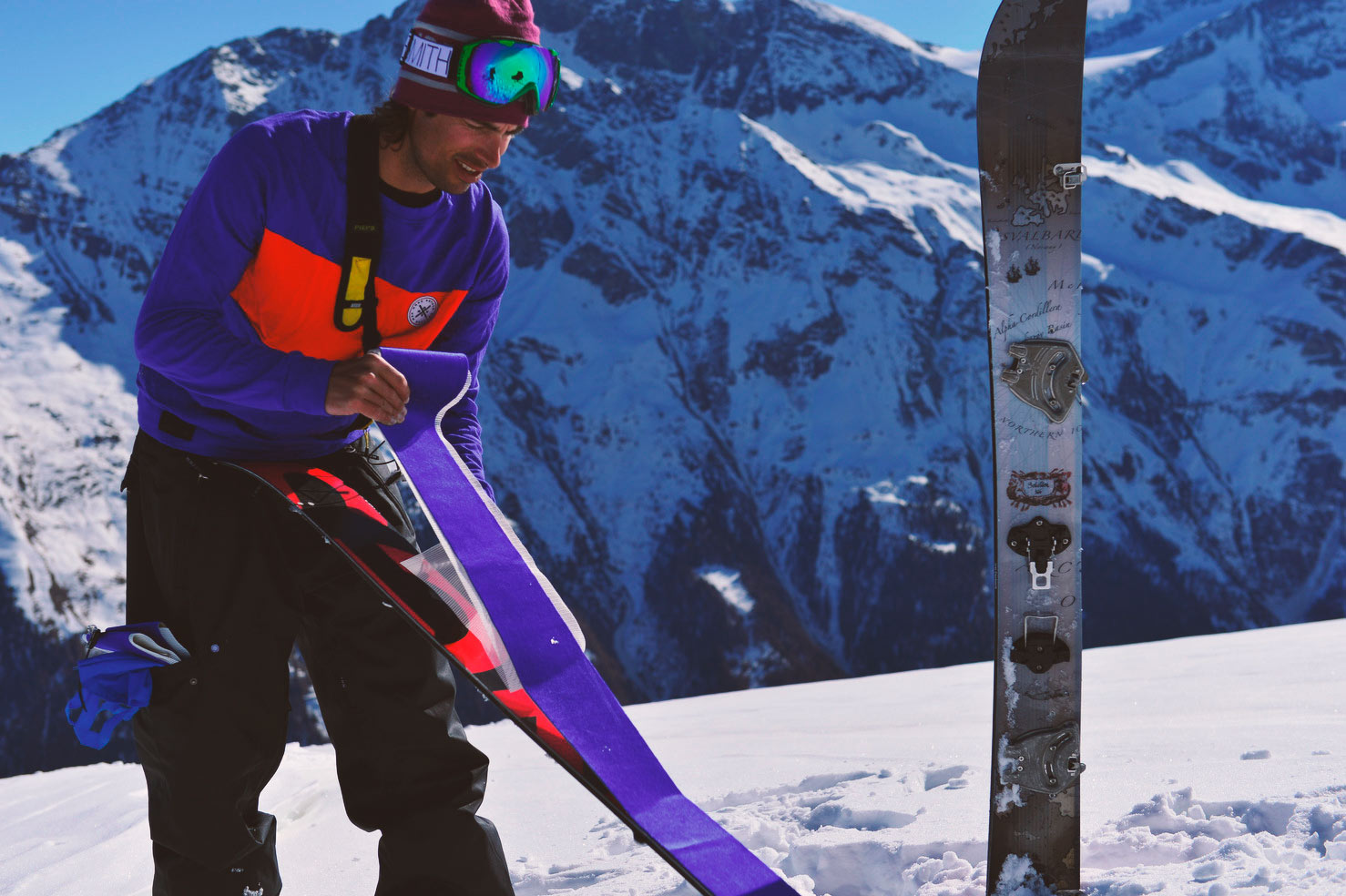 Hang your skins on the nose of the ski's and connect the first 10cm, next put the nose in the snow to place your skins carefully between your edge, and make sure they don't have any folds in them. Make sure the skins do not cover your edges. Modern skins got a tail clip to connect the skins with the tail. Make sure (at home) your skins have got good glue and are waxed with a special skin wax especially in spring with wet snow conditions. The last thing you want is clotting snow on your base when skinning up the mountain.
step 5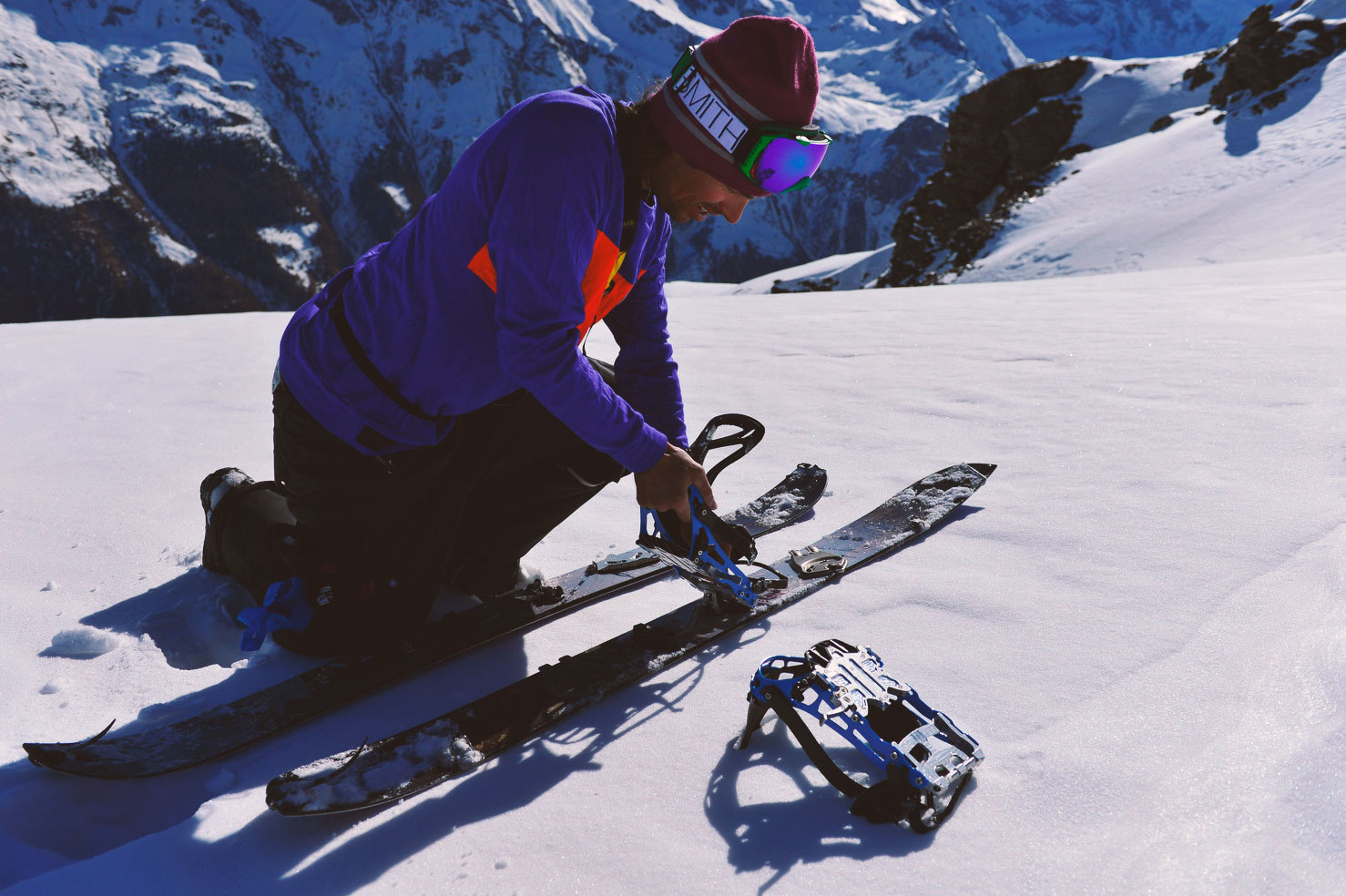 Watch how my highbacks of the bindings are upside down and stuck in the snow, this prevents that they slide or roll down. Normally when your skins are attached to the board, they will not slide away anymore unless it's super windy or steep, then put the tail in the snow like before.
step 6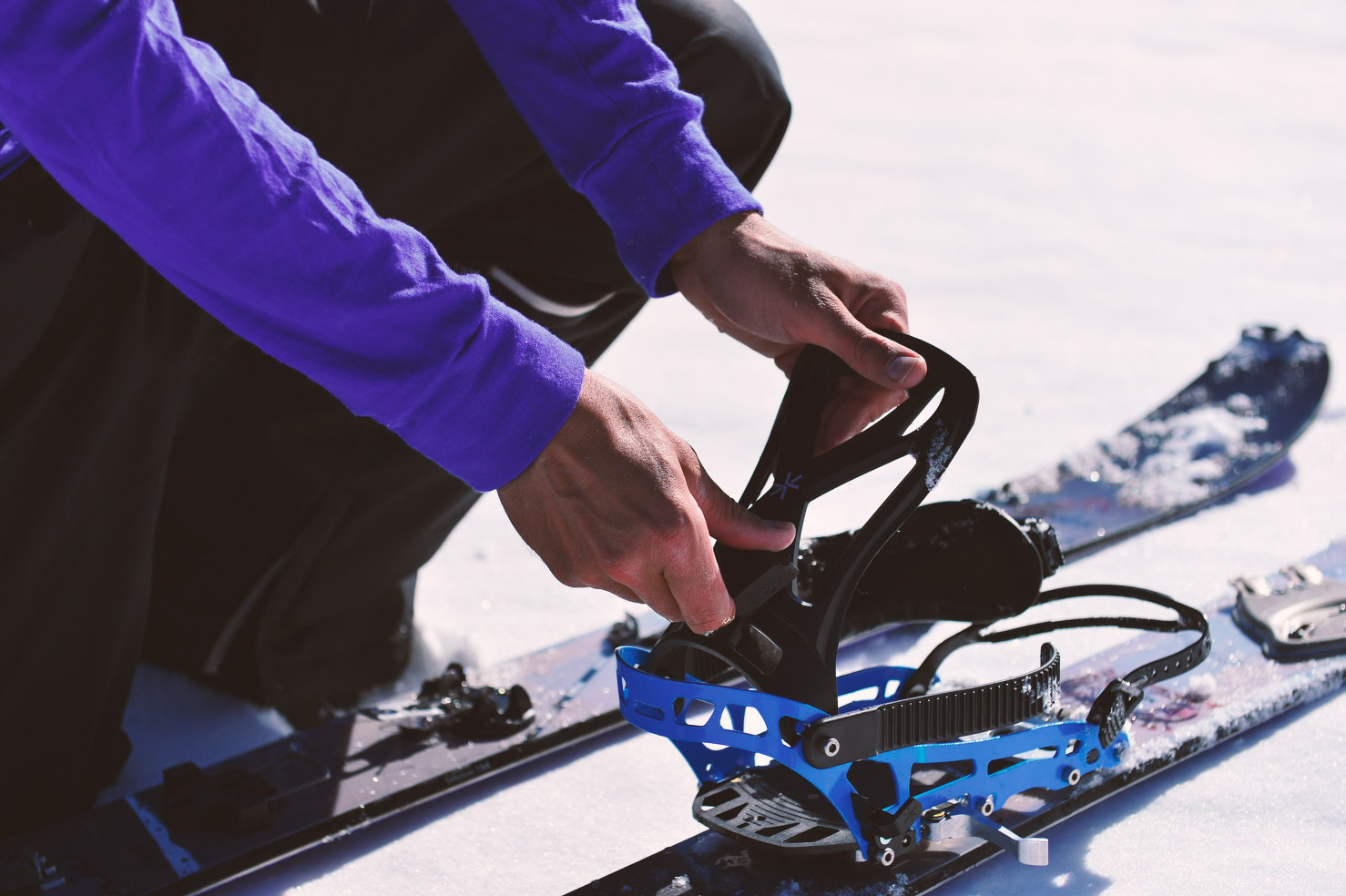 Good splitboard bindings will have a quickly adjustable high-back that you can put in a negative forward lean for walking up. When it is icy, I suggest that you already connect your crampons to your bindings for extra grip.
step 7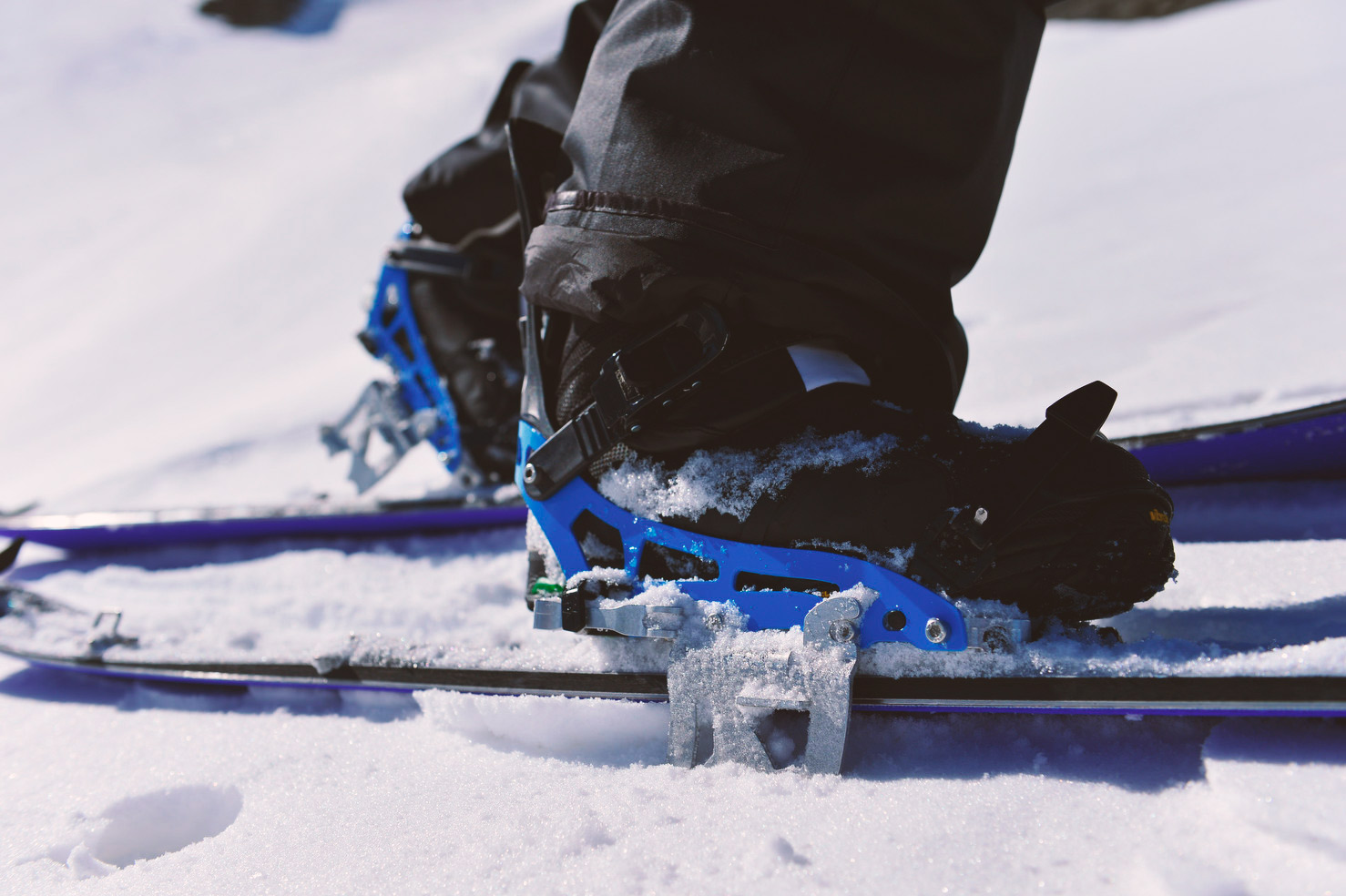 If the snow is getting icy or wind affected, and you start to lose grip. Put on your crampons for extra security. It is the best practice to do this before you get yourself in a uncomfortable situation.
step 8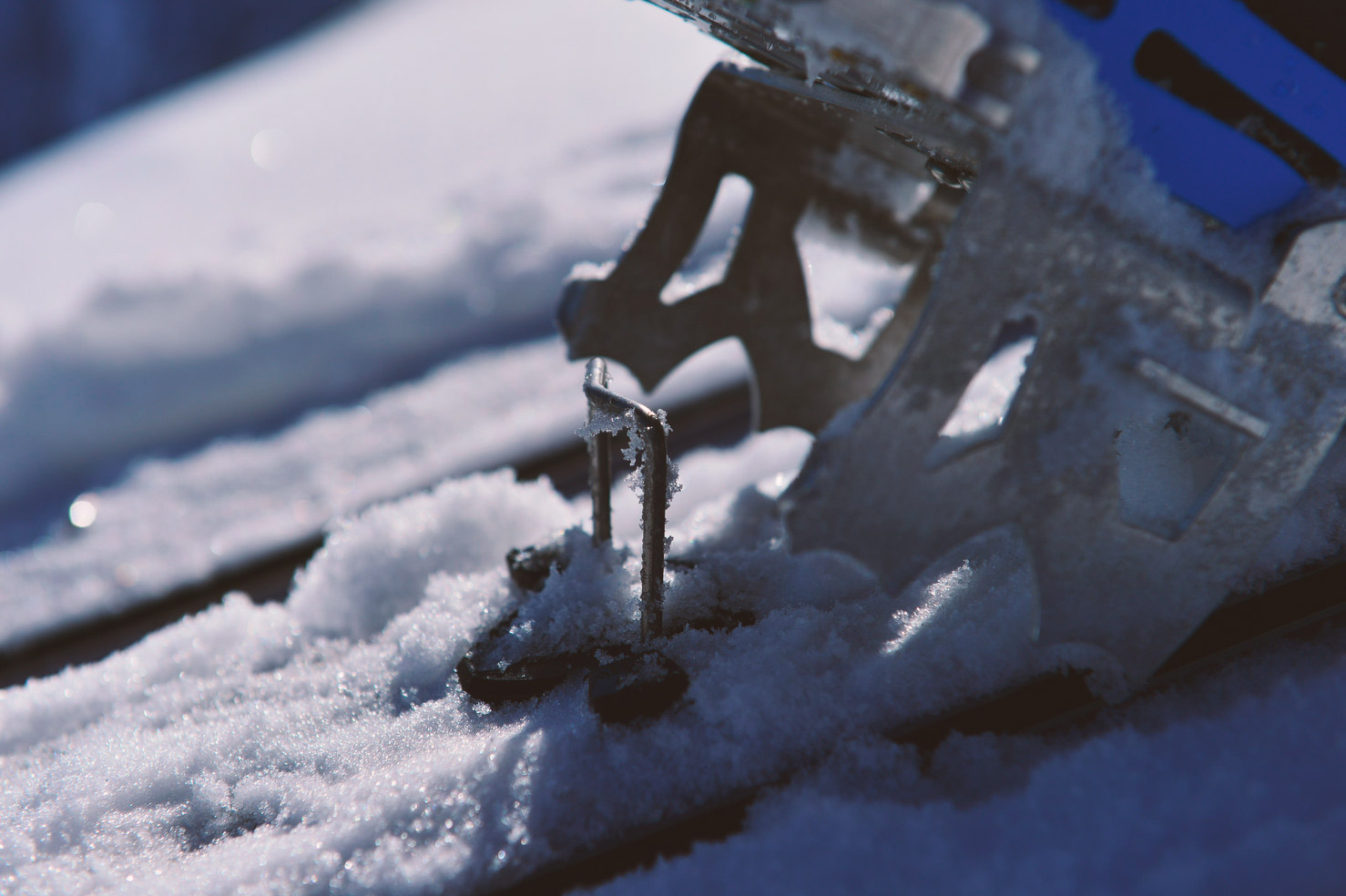 If the slopes are getting steeper and it is not comfortable to tour up anymore, lift up your riser with your pole. Your heels will not drop as much anymore, and like this, you can put extra pressure on the back of your skis.